Highlights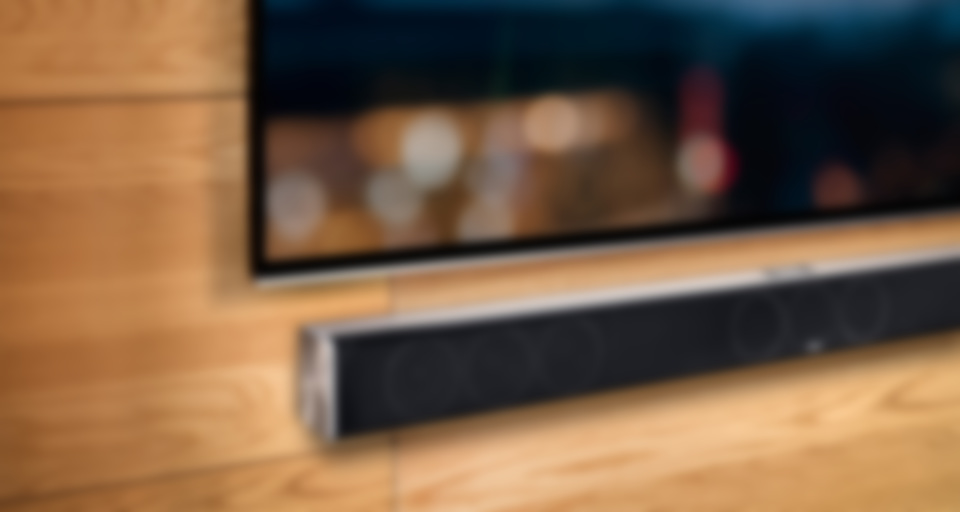 Why we love this product
The Cinebar Trios Easy soundbar comes with a smaller T 8 subwoofer compared to the original Trios and is therefore suitable for rooms up to 30m². Everything else has stayed the same: it's a ready-to-play, expandable system that offers extremely powerful sound for movies, music and games.
Key advantages at a glance
High-class, ready-to-play 3.1 soundbar with wireless T 8 subwoofer
Integrated, powerful centre speaker for optimum speech intelligibility
Wireless subwoofer for deep, precise Teufel bass, can be used either as a down-firing or front-firing subwoofer.
Extremely powerful sound, precise reproduction, 2-way system
Dynamore® technology for extra-wide, cinematic sound
Optionally expandable to a true 5.1 set with wireless rear speakers
Bluetooth 4.0 with aptX® & NFC for CD-quality wireless music streaming
Can be controlled with TV remote control (HDMI/CEC), fast installation, integrated wall bracket
Features
All technologies at a glance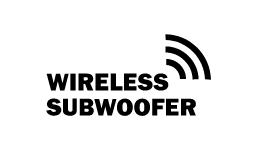 Wireless subwoofer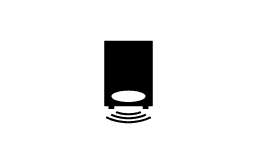 Downfire-Subwoofer. Der Tieftöner ist zum Boden hin ausgerichtet.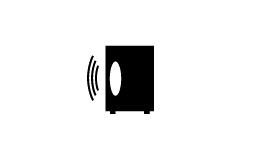 Front-firing subwoofer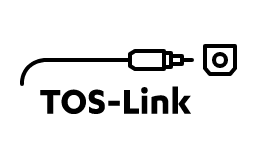 Icon - digital audio input - optical TOSLINK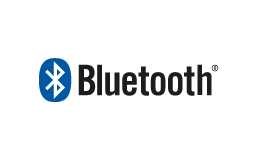 Streame Musik kabellos vom Smartphone, PC, Notebook oder iOS- bzw- MAC-OS Gerät auf den Lautsprecher. Videoton wird Lippen-synchron übertragen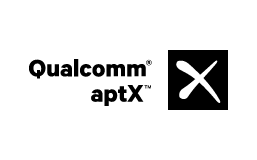 Bluetooth aptX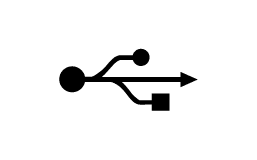 USB-Schnittstelle<br><br>Hinweis: Funktionsumfang der Schnittstelle kann je nach Produkt variieren. Nähere Infos zu diesem Produkt auf der Webseite oder in der Anleitung.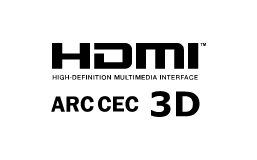 HDMI-Anschluss mit 3D-Unterstützung sowie ARC (Audiorückkanal) und CEC (Steuerung mit der TV-Fernbedienung)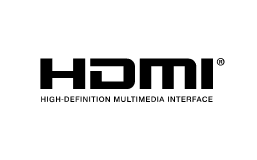 HDMI-Anschluss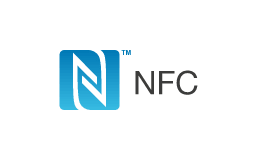 NFC enables a simple connection of two Bluetooth devices without complex pairing.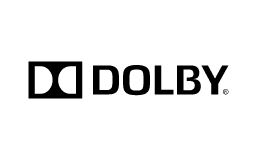 Unterstützt das klassische Dolby Digital Surround Tonformat, welches auf DVD oder Blu-ray gespeichert ist.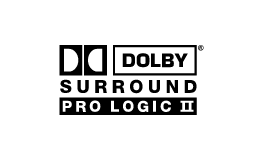 Dolby Pro Logic II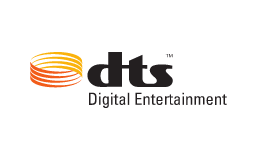 DTS Digital Surround: DTS is a multi-channel sound variant for playing DVDs or Blu-rays with a maximum of 6 soundtracks for a sound channel allocation of 1.0 up to 5.1 surround. However, this DTS variant does not support the DTS HD Audio codec.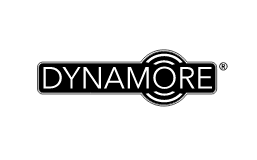 Dynamore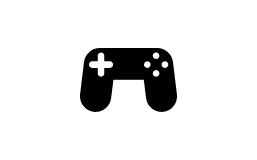 Für Spielekonsole wie Playstation, Xbox oder Nintendo geeignet.
Easy Rider
The Cinebar Trios Easy soundbar comes with a smaller T 8 subwoofer in comparison to the original Trios system. The set has the same pressure but reaches a low maximum level, which should be more than sufficient for most of the neighbours. Apart from that everything remains the same: ready to play, expandable to 5.1-set and extremely powerful for movies, music and games.
T 8 Subwoofer
For the first time Teufel offers a subwoofer that can be configured in either front- or down-firing modes. Don't let the 100-Watts fool you. The new Class-D amplifier's high efficiency and extremely low noise mean it can go toe-to-toe with any 250-Watt amplifier.
High-end-class active subwoofer, configurable in front- and down-firing modes
200 mm diameter subwoofer

Power: 100-Watt, high-efficiency Class-D power amplifier with low power consumption
Automatic on/off
Wide variety of settings and circuit breaker
Can be positioned horizontally or vertically with universal feet
Integrated wireless module - compatible with Teufel Soundbar Streaming, Trios, Duett, One, Cinebar Pro, CoreStation and Impaq.
2-way system reproduces warm, detail-rich sound, 465 watt power output for filling even larger rooms with sound
Authentic 5.1 surround sound with wireless rear speakers

Dynamore® Technology creates an especially broad soundstage
Extremely broad dispersion angle reaches every listener in the room
Intelligent design cools without fans for noiseless operation
Dynamore
Teufel's signature, Berlin-developed Dynamore technology offers astonishing room-saturating audio with no negative sound coloration. Virtual Surround has never sounded this good!

Included components
Cinebar Trios Easy "3.1-Set"
1 × T 8 Subwoofer – Black
1 × Soundbar CS 42 – Titanium

1 × Power cable – Black
1 × table stand for Soundbar CS 42 – Black
1 × Remote Control CS 42 RC – silver
Specifications
T 8 Subwoofer

High-end-class active subwoofer that can be configured in either front- or down-firing modes. Measurements shown below reflect downfiring mode including feet. Frontfiring mode including feet measures 37.3 cm high, 31.1 cm wide and 36.0 cm tall.

| | |
| --- | --- |
| Width | 31,1 cm |
| Height | 42,3 cm |
| Depth | 38 cm |
| Weight | 11 kg |

| | |
| --- | --- |
| Cinch input | 1 |

| | |
| --- | --- |
| Power supply voltage | 230 V |
| Automatic on/off | Yes |
| Maximum power consumption | 100 W |
| Mains lead fixed | Yes |
| Safety class | 2 |
| Fuse | Yes |
| Storage for settings when disconnected | Yes |
| Standby-Function | Yes |
| Standby-Power consumption | 1 W |
| Bass boost/EQ | Yes |
| Input gain adjustment | Yes |
| Frequency regulator (range) | 37 - 200 Hz |
| Level control | Yes |
| Phase control | Yes |
| Wireless Subwoofer | Yes |
| Power output capacity impulse (peak) Bass | 100 W |
| Amplifier configuration | 1.0 |
| Amplifier technology | Class D |
| Amplifier channels | 1 |

| | |
| --- | --- |
| Lowest frequency (-3 dB) | 37 Hz |
| Suitable for AV receiver | Yes |
| Equalisation openings | 1 |
| Downfire | Yes |
| Frontfire | Yes |
| Enclosure material | MDF |
| Enclosure surface | Laminated, matte |
| Integrated stand | Yes |
| Woofer (number per enclosure) | 1 |
| Woofer (diameter) | 200 mm |
| Woofer (material) | Aluminium |
| Frequency range | 35 - 210 Hz |
| Maximum sound pressure level | 111 dB/1m |
| Acoustic principle | 1-way-system |
| Enclosure type | Bass reflex |

Soundbar CS 42

High-class 3.1 soundbar

| | |
| --- | --- |
| Width | 115 cm |
| Height | 9,3 cm |
| Depth | 9,8 cm |
| Weight | 6,5 kg |

| | |
| --- | --- |
| Bass driver output | 1 |
| 3.5mm stereo in | 1 |
| Digital inputs optical | 1 |
| Bluetooth | Yes |
| Bluetooth aptX | Yes |
| USB 2.0 | Yes |
| HDMI 3D ARC CEC‌ | Yes |
| Video outputs - HDMI | 1 |
| Video inputs- HDMI | 1 |
| NFC | Yes |
| HDMI Version | 1.4b |

| | |
| --- | --- |
| Dolby Digital | Yes |
| Dolby Pro Logic II | Yes |
| DTS Digital Surround | Yes |
| DTS NEO:6 | Yes |
| Dolby Pro Logic | Yes |
| Dynamore® | Yes |

| | |
| --- | --- |
| Integrated DSP | Yes |
| Display | Yes |
| Power supply voltage | 230 V |
| Automatic on/off | Yes |
| Maximum power consumption | 225 W |
| Safety class | 2 |
| Storage for settings when disconnected | Yes |
| Standby-Function | Yes |
| Standby-Power consumption | 0,4 W |
| Power output capacity impulse (peak) Satellite | 55 W |
| Amplifier configuration | 3.0 |
| Amplifier technology | Class D |
| Amplifier channels | 6 |
| Audio-Digital-Analog-Converter | 24 Bit/96 kHz Cirrus Logic |
| OSD | Yes |
| Power output capacity sinus (RMS) Satellite | 75 W |

| | |
| --- | --- |
| Enclosure material | Aluminum |
| Enclosure surface | Brushed aluminium |
| Net internal volume | 7 L |
| Keyhole plate mounted | Yes |
| Integrated stand | Yes |
| Wall mounting brackets | Yes |
| Tweeter (number per enclosure) | 3 |
| Tweeter (diameter) | 20 mm |
| Tweeter (material) | Silk |
| Midrange driver (number per enclosure) | 6 |
| Midrange driver (diameter) | 77 mm |
| Midrange driver (material) | cellulose |
| Continuous power handling (IEC - Long Term) | 45 W |
| Frequency range | 130 - 20000 Hz |
| Peak power capacity (IEC - Short Term) | 60 W |
| Maximum sound pressure level | 104 dB/1m |
| Acoustic principle | 2-way-system |
| Enclosure type | Closed |

| | |
| --- | --- |
| Remote control | Infrared |