Highlights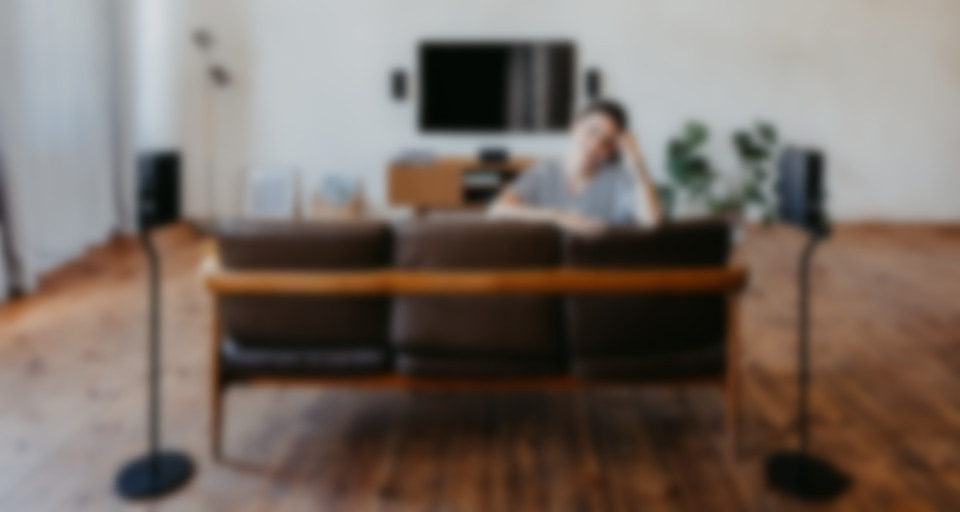 Why we love this product
Presenting our dream team: the Consono 35 is the perfect fit for the powerful but slim Marantz NR1510 AV receiver. Save money when you purchase together.
Key advantages at a glance
Plug & play 5.1 complete system including Marantz AV receiver NR1510 and micro HIFI satellites
Marantz NR1510 with Works with Alexa, Google Assistant, Apple Siri, Bluetooth, Amazon Music, AirPlay 2, TuneIn, Deezer, Spotify, TIDAL, HDMI with HDCP 2.3, HDR (Dolby Vision™, HDR10, HLG, 3D), eARC, phono input.
5 identical 2-way speakers with 2 midwoofers each for realistic, powerful surround sound
Powerful subwoofer can be configured as front- or down-firing, optional wireless connection
Center speaker with very good speech intelligibility even at low volumes
Satellites can be placed on TV stand, wall-mounted or on stands
Available in black and white, easy to upgrade
Includes speaker cable (30 m)
Features
All technologies at a glance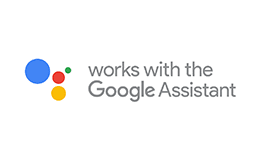 You can search, play and control music via voice control with speakers with Google Assistant, such as the Onkyo Smart Speaker G3, on your Onkyo AV receiver.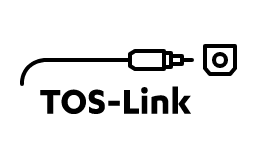 Icon - digital audio input - optical TOSLINK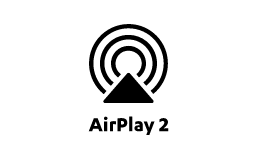 Logo - Airplay 2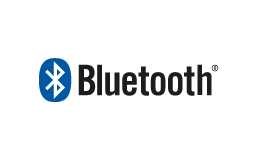 Streame Musik kabellos vom Smartphone, PC, Notebook oder iOS- bzw- MAC-OS Gerät auf den Lautsprecher. Videoton wird Lippen-synchron übertragen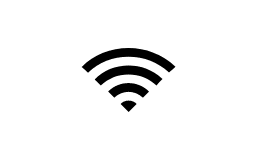 Verfügt über WLAN-Funktionalität.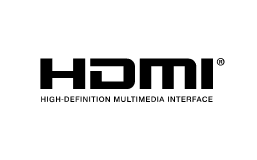 HDMI-Anschluss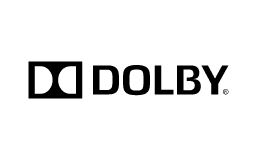 Unterstützt das klassische Dolby Digital Surround Tonformat, welches auf DVD oder Blu-ray gespeichert ist.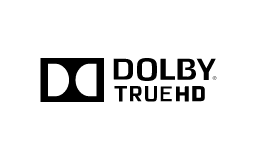 Verlustfreies, digitales Mehrkanaltonformat von Dolby speziell für Blu-rays entwickelt.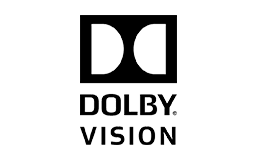 Dolby Vision unterstützt bis zu 12 Bit Farbinformationen, was eine originaltreuere Wiedergabe zur Folge hat. Dolby Vision kann sogenanntes colour banding reduzieren. Im Gegensatz zu HDR10+ ist Dolby Vision für die Gerätehersteller nicht lizenzfrei.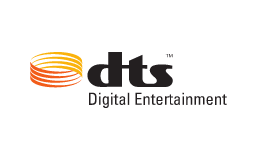 DTS Digital Surround: DTS is a multi-channel sound variant for playing DVDs or Blu-rays with a maximum of 6 soundtracks for a sound channel allocation of 1.0 up to 5.1 surround. However, this DTS variant does not support the DTS HD Audio codec.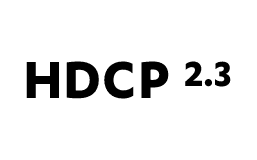 HDCP 2.3 ist die aktuelle Version eines hardware-basierten Kopierschutzes und verhindert, dass Video- Und Audiosignale abgefangen, aufgezeichnet und vervielfältigt werden können.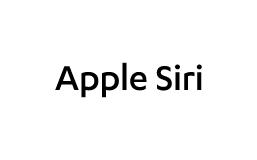 Siri ist der Sprach-Assistent von Apple. Siri steht ausschließlich auf Apple iPhone/iPad zur Verfügung.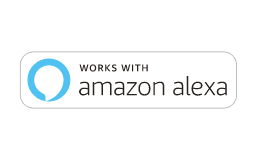 Geräte, welche "works with Amazon Alexa" unterstützen, können optional über ein zusätzlich erforderliches Amazon Echo Gerät angesprochen werden, sofern dieses im gleichen WLAN vorhanden ist.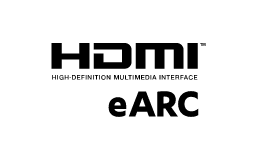 eARC is the latest version of HDMI ARC and stands for Enhanced Audio Return Channel.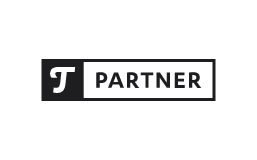 Quality brands especially selected by Teufel are the perfect match for our products.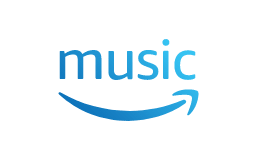 Der Streaming-Dienst von Amazon ist Bestandteil des Prime-Abonnements und beinhaltet Millionen Songs, Playlisten und Hörbücher. Es werden Datenraten von bis zu 256 kbps verwendet (fast CD-Qualität).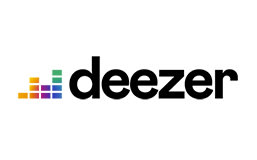 Der Streaming-Dienst aus Frankreich. Wähle aus Millionen Songs, Playlisten, Hörbüchern und Podcasts mit Datenraten von bis zu 320 kbps (fast CD-Qualität). Deezer ist auch auf Smart-TVs verfügbar.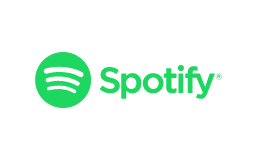 Einer der beliebtesten Streaming-Dienste mit Millionen Songs. Datenraten von bis zu 320 kbps (fast CD-Qualität).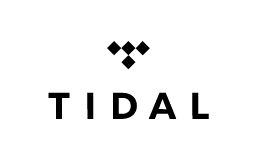 Streame Millionen Songs in verlustfreier Qualität und mit Datenraten von bis zu 1411 kbps (echte CD-Qualität).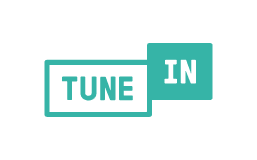 Der Streaming-Dienst aus San Francisco. Höre über 100.000 lokale und internationale Radiosender kostenlos mit Datenraten von bis zu 128 kbps (FM-Radio Qualität).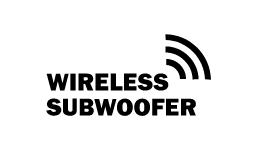 Wireless subwoofer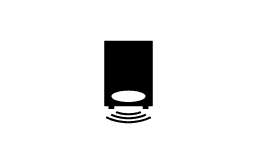 Downfire-Subwoofer. Der Tieftöner ist zum Boden hin ausgerichtet.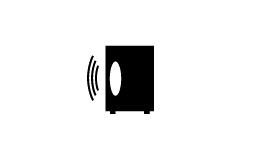 Front-firing subwoofer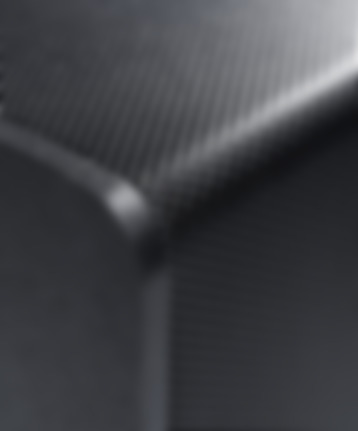 Placement: bookshelf, stand, wall
Optimized crossover provides tuning with even better balance so that the minutest acoustic nuances can be heard clearly. The satellites' capacity was also increased. Higher volumes without detectable distortion for dynamic film and gaming audio is the result. Attractive and sturdy metal grilles protect the satellites while sophisticated chrome rings adorn the drivers. Elegant lines and an attractive design complete the high-end look.

In terms of placement, bookshelves, stands and wall-mounted are all perfectly good options. The satellites can be placed discreetly on a shelf while the center speaker is designed to fit discreetly under the TV. Integrated keyhole brackets allow the speakers to be mounted on the wall or placed on a stand. The robust, sound-optimizing metal grilles keep the drivers safe from curious children and household pets.
T 8 Subwoofer
For the first time Teufel offers a subwoofer that can be configured in either front- or down-firing modes. Don't let the 100-Watts fool you. The new Class-D amplifier's high efficiency and extremely low noise mean it can go toe-to-toe with any 250-Watt amplifier.
High-end-class active subwoofer, configurable in front- and down-firing modes
200 mm diameter subwoofer

Power: 100-Watt, high-efficiency Class-D power amplifier with low power consumption
Automatic on/off
Wide variety of settings and circuit breaker
Can be positioned horizontally or vertically with universal feet
Integrated wireless module - compatible with Teufel Soundbar Streaming, Trios, Duett, One, Cinebar Pro, CoreStation and Impaq.
A Teufel cable with a 1.0 mm² cross sectional area is recommend for multimedia systems and less expensive home cinema systems where only short distances need to be covered.
CCA Wires
The wires within this cable are made from copper-clad aluminium. CCA cables have the same electric conductivity as full copper wires but weigh less, making them easier to work with.
More wire strands per cable
The loudspeaker cable contains an especially high number of strands for extra flexibility and conductivity.
Robust jacket
The extremely robust yet flexible outer jacket protects the high-quality cable inside. The positive pole is indicated.
Connection
The loudspeaker cables can be connected directly to the amplifier/loudspeaker or by means of a banana plug.
Delivery
One loudspeaker cable plus cable ties with Velcro is delivered in separate packaging.
Included components
Consono 35 AVR "5.1-Set"
1 × 30m Speaker Cable 1.0mm² - C1030S – Black
1 × Consono 35 Mk3 - Centre + Satellites - Bundle – Black

4 × Satellite-Speaker CS 35 FCR Mk3 – Black
1 × Centre Speaker CS 35 C Mk3 – Black

1 × Subwoofer-Cable 2.5m - C3525W – Black
1 × Marantz NR1510 – Black

1 × Remote control – Black
2 × AAA battery
1 × Netzkabel – Black

1 × T 8 Subwoofer – Black
Specifications
30m Speaker Cable 1.0mm² - C1030S

| | |
| --- | --- |
| Cross-section | 1 mm² |
| Cable length | 30 m |

Satellite-Speaker CS 35 FCR Mk3

2-Wege-Satellit mit 2 starken 80-mm-Mitteltönern und fein auflösendem 19-mm-Hochtöner. Hohe Belastbarkeit für hohe Lautstärken bei geringen Verzerrungen. Ausgewogene, universelle Abstimmung für die Wiedergabe von Filmton, Musik und Gaming-Sound. Hohe Sprachverständlichkeit und satter Sound auch bei geringen Lautstärken. Das Gehäuse mit stabilem Metallgitter schützt die Töner.

Die CS 35 FCR Mk3 sind nicht einzeln erhältlich.

| | |
| --- | --- |
| Width | 10 cm |
| Height | 22,6 cm |
| Depth | 9,5 cm |
| Weight | 1,25 kg |

| | |
| --- | --- |
| Suitable for AV receiver | Yes |
| Maximum cable diameter | 2,5 mm |
| Diameter of the stand screw threads | 6 mm |
| Enclosure material | structure - synthetic |
| Enclosure surface | impact-resistant lacquer, matte |
| Net internal volume | 1,2 L |
| Keyhole plate mounted | Yes |
| Tweeter (number per enclosure) | 1 |
| Tweeter (diameter) | 19 mm |
| Tweeter (material) | Silk |
| Midrange driver (number per enclosure) | 2 |
| Midrange driver (diameter) | 80 mm |
| Midrange driver (material) | cellulose |
| Continuous power handling (IEC - Long Term) | 80 W |
| Sensitivity (2.83 V / 1 m) | 88 dB |
| Frequency range | 150 - 20000 Hz |
| Peak power capacity (IEC - Short Term) | 160 W |
| Maximum sound pressure level | 105 dB/1m |
| Impedance | 4 - 8 Ohm |
| Crossover frequency to Woofer (recommended) | 150 - 180 Hz |
| Acoustic principle | 2-way-system |
| Enclosure type | Closed |
| Crossover frequency internal switch | 3400 Hz |

| | |
| --- | --- |
| Minimum amplifier output power recommended | 10 W |

Centre Speaker CS 35 C Mk3

A 2-way satellite speaker with a powerful 80 mm midrange driver and a high fidelity 19 mm tweeter.


| | |
| --- | --- |
| Width | 22,6 cm |
| Height | 10 cm |
| Depth | 9,5 cm |
| Weight | 1,25 kg |

| | |
| --- | --- |
| Suitable for AV receiver | Yes |
| Maximum cable diameter | 2,5 mm |
| Diameter of the stand screw threads | 6 mm |
| Enclosure material | structure - synthetic |
| Enclosure surface | impact-resistant lacquer, matte |
| Net internal volume | 1,2 L |
| Keyhole plate mounted | Yes |
| Tweeter (number per enclosure) | 1 |
| Tweeter (diameter) | 19 mm |
| Tweeter (material) | Silk |
| Midrange driver (number per enclosure) | 2 |
| Midrange driver (diameter) | 80 mm |
| Midrange driver (material) | cellulose |
| Continuous power handling (IEC - Long Term) | 80 W |
| Sensitivity (2.83 V / 1 m) | 88 dB |
| Frequency range | 150 - 20000 Hz |
| Peak power capacity (IEC - Short Term) | 160 W |
| Maximum sound pressure level | 105 dB/1m |
| Impedance | 4 - 8 Ohm |
| Crossover frequency to Woofer (recommended) | 150 - 180 Hz |
| Acoustic principle | 2-way-system |
| Enclosure type | Closed |
| Crossover frequency internal switch | 3400 Hz |

| | |
| --- | --- |
| Minimum amplifier output power recommended | 10 W |

Subwoofer-Cable 2.5m - C3525W

| | |
| --- | --- |
| Cable length | 2,5 m |

Marantz NR1510

With the Marantz NR1510, only one thing remains inconspicuous: its dimensions. It is only half the size of a normal AV receiver. But it's the sound that really shines, even with small speakers. Give your favourite movies what they deserve.

| | |
| --- | --- |
| Width | 44 cm |
| Height | 10,5 cm |
| Depth | 37,8 cm |
| Weight | 8,2 kg |

| | |
| --- | --- |
| Digital inputs optical | 1 |
| AirPlay 2 | Yes |
| Bluetooth | Yes |
| Wifi | Yes |
| Video outputs - HDMI | 1 |
| Video inputs- HDMI | 6 |

| | |
| --- | --- |
| Dolby Digital | Yes |
| Dolby TrueHD | Yes |
| Dolby Vison | Yes |
| DTS Digital Surround | Yes |
| DTS-HD High Resolution Audio | Yes |

| | |
| --- | --- |
| Output performance amplifier: Satellites | 85 W |
| Amplifier channels | 5 |

| | |
| --- | --- |
| Amazon Music | Yes |
| Deezer | Yes |
| Spotify | Yes |
| TIDAL | Yes |
| TuneIn | Yes |

| | |
| --- | --- |
| Remote control | Infrared |

T 8 Subwoofer

High-end-class active subwoofer that can be configured in either front- or down-firing modes. Measurements shown below reflect downfiring mode including feet. Frontfiring mode including feet measures 37.3 cm high, 31.1 cm wide and 36.0 cm tall.

| | |
| --- | --- |
| Width | 31,1 cm |
| Height | 42,3 cm |
| Depth | 38 cm |
| Weight | 11 kg |

| | |
| --- | --- |
| Cinch input | 1 |

| | |
| --- | --- |
| Power supply voltage | 230 V |
| Automatic on/off | Yes |
| Maximum power consumption | 100 W |
| Mains lead fixed | Yes |
| Safety class | 2 |
| Fuse | Yes |
| Storage for settings when disconnected | Yes |
| Standby-Function | Yes |
| Standby-Power consumption | 1 W |
| Bass boost/EQ | Yes |
| Input gain adjustment | Yes |
| Frequency regulator (range) | 37 - 200 Hz |
| Level control | Yes |
| Phase control | Yes |
| Wireless Subwoofer | Yes |
| Power output capacity impulse (peak) Bass | 100 W |
| Amplifier configuration | 1.0 |
| Amplifier technology | Class D |
| Amplifier channels | 1 |

| | |
| --- | --- |
| Lowest frequency (-3 dB) | 37 Hz |
| Suitable for AV receiver | Yes |
| Equalisation openings | 1 |
| Downfire | Yes |
| Frontfire | Yes |
| Enclosure material | MDF |
| Enclosure surface | Laminated, matte |
| Integrated stand | Yes |
| Woofer (number per enclosure) | 1 |
| Woofer (diameter) | 200 mm |
| Woofer (material) | Aluminium |
| Frequency range | 35 - 210 Hz |
| Maximum sound pressure level | 111 dB/1m |
| Acoustic principle | 1-way-system |
| Enclosure type | Bass reflex |