Highlights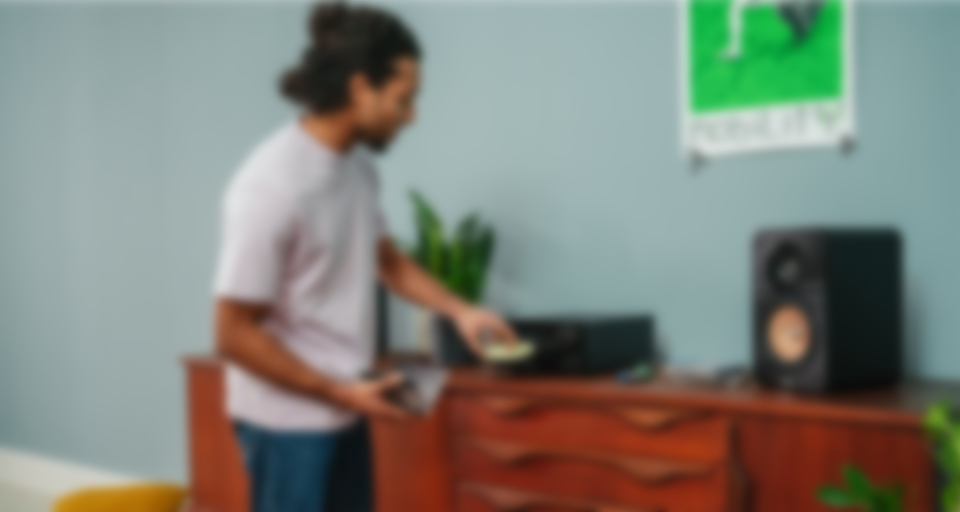 Why we love this product
Our beloved Power Edition is now improved. The new extra subwoofer provides a stronger sound for even bigger spaces. The sound system is ready to use.
Key advantages at a glance
Top-class stereo system with a subwoofer for music, film, radio and games
Power Edition with powerful subwoofer,can be used as front or downfire subwoofer, as well as optional wireless control
Powerful 80 watt amplifier for high, distortion-free sound
Includes Bluetooth dongle with apX for wireless transmission of smartphone/tablet in CD quality
2-way shelf speaker Ultima 20 with bass reflex system, phase plug and waveguide technology
Suitable for shelf or stand installation, as well as wall mounting
Includes remote control, speaker cable, covers, batteries, and antenna.
Designed for rooms up to 30 m²
Features
All technologies at a glance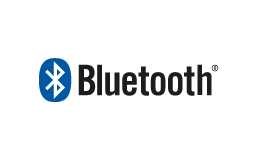 Streame Musik kabellos vom Smartphone, PC, Notebook oder iOS- bzw- MAC-OS Gerät auf den Lautsprecher. Videoton wird Lippen-synchron übertragen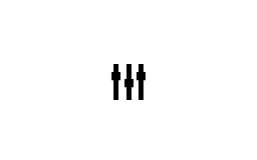 Klangeinstellungen vornehmen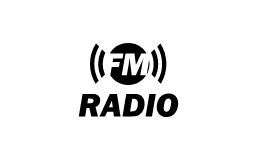 Classic FM radio reception.
CD Player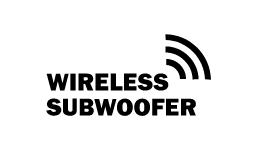 Wireless subwoofer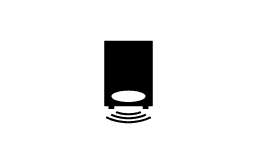 Downfire-Subwoofer. Der Tieftöner ist zum Boden hin ausgerichtet.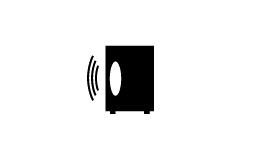 Front-firing subwoofer
Multisource
For simple music enjoyment or blasting a party playlist: The cd receiver combines power and sophistication. Enjoy hi-fi sound at any volume level thanks to the following:
Low noise Class AB amplifier with 2 x 40 watts
High-end audio components, high-performance power adapter
Balanced tuning with large power reserves and deep bass
Full metal enclosure with dial and solid screw terminals / headphone output
All around unbeatable
Whether serving as a standalone bookshelf speaker or rear speaker in a surround set, the ULTIMA 20 does not compromise. It fits on a bookshelf, can be placed on a stand, or mounted on a wall. Both visually and sonically, it's the perfect match for its big sister.

Finish
Pristinely finished. Made from sturdy MDF with internal struts, Teufel speakers feature long-lasting timeless design.
T 8 Subwoofer
For the first time Teufel offers a subwoofer that can be configured in either front- or down-firing modes. Don't let the 100-Watts fool you. The new Class-D amplifier's high efficiency and extremely low noise mean it can go toe-to-toe with any 250-Watt amplifier.
High-end-class active subwoofer, configurable in front- and down-firing modes
200 mm diameter subwoofer

Power: 100-Watt, high-efficiency Class-D power amplifier with low power consumption
Automatic on/off
Wide variety of settings and circuit breaker
Can be positioned horizontally or vertically with universal feet
Integrated wireless module - compatible with Teufel Soundbar Streaming, Trios, Duett, One, Cinebar Pro, CoreStation and Impaq.
Included components
Ultima 20 Kombo Power Edition (2018)
1 × Pair Shelf speaker UL 20 Mk3 18 – Black

2 × UL 20 Mk3 18 bookshelf speaker (pc.) – Black
2 × red rubber feet (4x) for UL 20/40 Mk3 18
2 × grill for UL 20 Mk3 18 – Black

1 × CD Receiver KB 42 BT – Black

1 × AM antenna for IP 42 CR / KB 42
1 × Kombo 42 Bluetooth Dongle – Black
2 × AAA battery
1 × Remote control KB 42 RC for Kombo 42 – Black
2 × IP 42 / KB 42 / KB 43 speaker cables (3.0m)
1 × FM antenna for IP 42 CR / KB 42

1 × Subwoofer-Cable 2.5m - C3525W – Black
1 × T 8 Subwoofer – Black
Specifications
UL 20 Mk3 18 bookshelf speaker (pc.)

High-end Hi-Fi bookshelf speakers

| | |
| --- | --- |
| Width | 21,5 cm |
| Height | 33,5 cm |
| Depth | 23,5 cm |
| Weight | 5,7 kg |

| | |
| --- | --- |
| Terminal clamps | Gold-plated screw terminals |
| Minimum amplifier output power recommended | 20 W |

| | |
| --- | --- |
| Suitable for banana plug | Yes |
| Maximum cable diameter | 4 mm |
| Equalisation openings (pos.) | Backside |
| Equalisation openings | 1 |
| Removable front cover | Yes |
| Enclosure material | MDF |
| Enclosure surface | Laminated |
| Net internal volume | 10 L |
| Wall mounting brackets | Yes |
| Tweeter (number per enclosure) | 1 |
| Tweeter (diameter) | 25 mm |
| Tweeter (material) | Fabric |
| Bass/Midrange driver (number per enclosure) | 1 |
| Bass/Midrange driver (diameter) | 165 mm |
| Bass/Midrange driver (material) | Fibreglas |
| Continuous power handling (IEC - Long Term) | 50 W |
| Sensitivity (2.83 V / 1 m) | 87 dB |
| Frequency range | 70 - 20000 Hz |
| Peak power capacity (IEC - Short Term) | 80 W |
| Maximum sound pressure level | 104 dB/1m |
| Impedance | 4 Ohm |
| Acoustic principle | 2-way-system |
| Enclosure type | Bass reflex |
| Crossover frequency internal switch | 2600 Hz |

CD Receiver KB 42 BT

| | |
| --- | --- |
| Width | 27,5 cm |
| Height | 13,5 cm |
| Depth | 35 cm |
| Weight | 5,8 kg |

| | |
| --- | --- |
| Cinch output stereo | 1 |
| Headphone output 6,3mm | 1 |
| Bass driver output | 1 |
| Cinch input stereo | 3 |
| 3.5mm stereo in | 1 |
| Bluetooth | Yes |
| High level speaker outputs | 2 |

| | |
| --- | --- |
| Display | Yes |
| Power supply voltage | 230 V |
| Maximum power consumption | 120 W |
| Mains lead fixed | Yes |
| Standby-Function | Yes |
| Standby-Power consumption | 0,5 W |
| Power output capacity impulse (peak) Satellite | 40 W |
| Adjustable sound settings | Yes |
| Amplifier configuration | 2.1 |
| Amplifier technology | Class AB |
| Amplifier channels | 2 |
| Automatic off | Yes |
| Power output capacity sinus (RMS) Satellite | 25 W |

| | |
| --- | --- |
| AM - LW | Yes |
| FM | Yes |
| RDS | Yes |
| Station memory positions | 40 |

| | |
| --- | --- |
| CD-Audio | Yes |

| | |
| --- | --- |
| Remote control | Infrared |

Kombo 42 Bluetooth Dongle

Allows Bluetooth streaming via the Kombo 42 receiver

| | |
| --- | --- |
| Width | 3 cm |
| Height | 1,5 cm |
| Depth | 5,5 cm |

| | |
| --- | --- |
| Bluetooth | Yes |

Subwoofer-Cable 2.5m - C3525W

| | |
| --- | --- |
| Cable length | 2,5 m |

T 8 Subwoofer

High-end-class active subwoofer that can be configured in either front- or down-firing modes. Measurements shown below reflect downfiring mode including feet. Frontfiring mode including feet measures 37.3 cm high, 31.1 cm wide and 36.0 cm tall.

| | |
| --- | --- |
| Width | 31,1 cm |
| Height | 42,3 cm |
| Depth | 38 cm |
| Weight | 11 kg |

| | |
| --- | --- |
| Cinch input | 1 |

| | |
| --- | --- |
| Power supply voltage | 230 V |
| Automatic on/off | Yes |
| Maximum power consumption | 100 W |
| Mains lead fixed | Yes |
| Safety class | 2 |
| Fuse | Yes |
| Storage for settings when disconnected | Yes |
| Standby-Function | Yes |
| Standby-Power consumption | 1 W |
| Bass boost/EQ | Yes |
| Input gain adjustment | Yes |
| Frequency regulator (range) | 37 - 200 Hz |
| Level control | Yes |
| Phase control | Yes |
| Wireless Subwoofer | Yes |
| Power output capacity impulse (peak) Bass | 100 W |
| Amplifier configuration | 1.0 |
| Amplifier technology | Class D |
| Amplifier channels | 1 |

| | |
| --- | --- |
| Lowest frequency (-3 dB) | 37 Hz |
| Suitable for AV receiver | Yes |
| Equalisation openings | 1 |
| Downfire | Yes |
| Frontfire | Yes |
| Enclosure material | MDF |
| Enclosure surface | Laminated, matte |
| Integrated stand | Yes |
| Woofer (number per enclosure) | 1 |
| Woofer (diameter) | 200 mm |
| Woofer (material) | Aluminium |
| Frequency range | 35 - 210 Hz |
| Maximum sound pressure level | 111 dB/1m |
| Acoustic principle | 1-way-system |
| Enclosure type | Bass reflex |